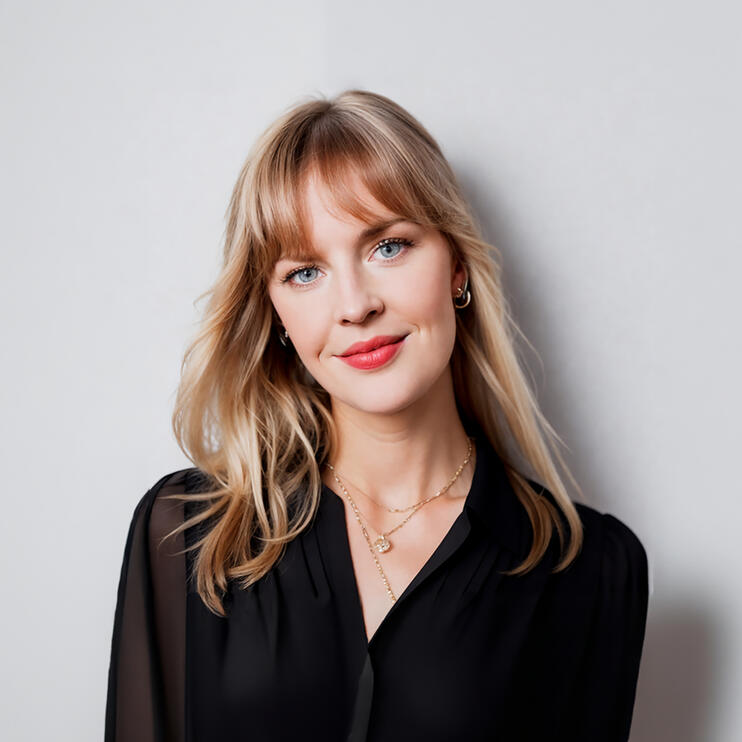 Kim Bode
---
Developing products and engagement experiences that help media organizations innovate and form loyal relationships with their users.

Want to chat about media innovation and product management or interested in collaborating? Get in touch.
About
Bio
In my current role as the senior product manager, emerging platforms and engagement, at the Los Angeles Times, I focus on building loyal relationships with our users through engagement experiences like newsletters, messaging and audio.

I'm eager to advance engaged journalism and product thinking in the industry. I also coach and teach, helping organizations and individuals identify opportunities, map out strategies, and adopt best practices. Find out more under Product & Project Management and Teaching, Speaking & Consulting.

Before heading to the West Coast, I led community and product operations at News Deeply in New York City. I also taught a master's level course at NYU's Journalism Institute on reporting with, rather than on, communities.

Originally from Berlin, I came to New York to work as a business correspondent, reporting for the Financial Times Deutschland, NZZ am Sonntag, Die Zeit and Zeit Online among others (more on that under Editing & Reporting). Prior to that, I was a reporter for Reuters in Berlin.

I have a master's degree in digital journalism and innovation (Studio 20 program at NYU) and a bachelor's degree in economics, political science and media management from the University of Cologne. I also graduated from Cologne Journalism School with a four-year professional degree in business and political journalism.
---
Volunteering
Gather Steering Committee Member —2019-now

next media accelerator Mentor —2018-now

EJC Engaged Journalism Accelerator Mentor —2018-2019

Women in Product NYC Content Committee —2018-2019

Coalition for Women in Journalism Associate Strategist — 2017-2018

Foreign Press Association Executive Committee — 2013-2014
---
Recognition & Awards
Online Journalism Award 2016, Category: The David Teeuwen Student Journalism Award, Large Newsroom - WINNER: NYC Values

Scholarship by FAZIT-Stiftung

Scholarships by the New York University Graduate School of Arts and Science (GSAS)
and NYU Journalism's Studio 20 program

Top 30 Under 30 by Medium Magazin, Germany's leading industry publication

BUSE Award in the category Best Junior Journalist Capital Market

The 500 women in media by newsroom.de

Scholarship by Friedrich-Ebert-Stiftung
Product & Project Management
As a senior product manager at the California Times, the parent company of the Los Angeles Times and San Diego Union-Tribune, I focus on emerging platforms and engagement experiences. With the goal of building loyal relationships with our users and optimizing the engagement experience, I oversee the strategic vision for newsletters, messaging, and audio as products and ensure their execution.

As manager of community and product operations at News Deeply, I led the exploration, implementation, and evaluation of tools and processes to advance community-centered journalism. In this role, I designed and rolled out workflows for our live journalism initiatives Deeply Talks and Deeply Dialogues, oversaw the launch of a newsletter as well as advisory councils across all of our platforms, developed methods and analyzing metrics to optimize the effectiveness of our work and supported user-oriented digital product design. I was also responsible for discovering and testing emerging digital journalism technologies and techniques.

For my final project for NYU Journalism's Studio 20 program, I collaborated with Facebook's Journalism Partnerships Team to research the opportunities and challenges of live video as a tool for journalists. Over the course of the program, I served as the project/product manager for: NYC Values (OJA16 Winner); Shadow Elections (in collaboration with Fusion); News Literacy 2016; Life in the 4-0.

Below you can find some projects and products I've worked on as well as some media coverage about them.
Teaching, Speaking & Consulting
I'm eager to advance product thinking and engaged journalism in the industry. Through coaching, consulting and teaching, I help organizations and individuals identify opportunities, map out strategies, and adopt best practices for building new products and loyal audiences. While challenges and possibilities can come in many forms, I believe it's important that media organizations put the information and engagement needs of their users first.

As part of the "Engaging Communities: Reflecting on the Work of Engaged Journalism" project of the Agora Journalism Center/University of Oregon, I advised Der Tagesspiegel from Berlin, Germany, on newsletter strategy, product thinking and engagement. As a coach for NYU's Membership Puzzle Project, I help the investigative journalism and policy analysis news organization Premium Times from Abuja, Nigeria, explore a membership program built upon a newsletter for their diaspora readers.

In 2018 I developed and taught a master's level course at NYU's Journalism Institute on reporting with, rather than on, communities. In this course, the students learned how to use different formats and tools to involve communities in the reporting process, through hands-on lessons and by looking at engaged journalism case studies. It also taught them to put this into practice by going through an entire engaged journalism project cycle, including conducting user research and experiments as well as measuring impact and success.

I feel honored to have been invited by organizations I highly respect to speak about community-centered journalism, product thinking in newsrooms, and newsletters, among them the New York Times, WAN-IFRA, next media accelerator, Danish School of Media and Journalism, AAJA20 and the Online News Association's 2017 and 2020 conferences.
Reporting & Editing
Starting out as a local reporter in 2006, I've been working in and with newsrooms for about 15 years.

At News Deeply, before fully immersing into community and product strategy and operations, I served as the community editor of geopolitics, mainly focusing on Refugees Deeply and Syria Deeply.

As a former correspondent, I covered U.S. economics, politics, and businesses for a number of European publications. I wrote about presidential campaigns, protests and a lot about finance for the most widely read German weekly newspaper Die Zeit and its website Zeit Online. My favorite beats reporting for NZZ am Sonntag, the Sunday edition of the oldest Swiss paper Neue Zürcher Zeitung, were tax evasion cases and start-ups. I also served as the Wall Street correspondent for the Financial Times Deutschland before the publication ceased to exist in 2012.

During my time as graduate student at NYU, I enjoyed branching into multimedia journalism and produced a few mini documentaries, among them one for NYC Values, which won an Online Journalism Award in 2016.

Over the course of my parallel undergrad studies at the University of Cologne and Cologne Journalism School, I completed eight internships at Der Spiegel, SBS Radio, Reuters, the German Federal Foreign Office, sueddeutsche.de, Bonner General-Anzeiger, Badische Zeitung and Perlentaucher.

Below you can find links to a selection of my reporting and editing work.